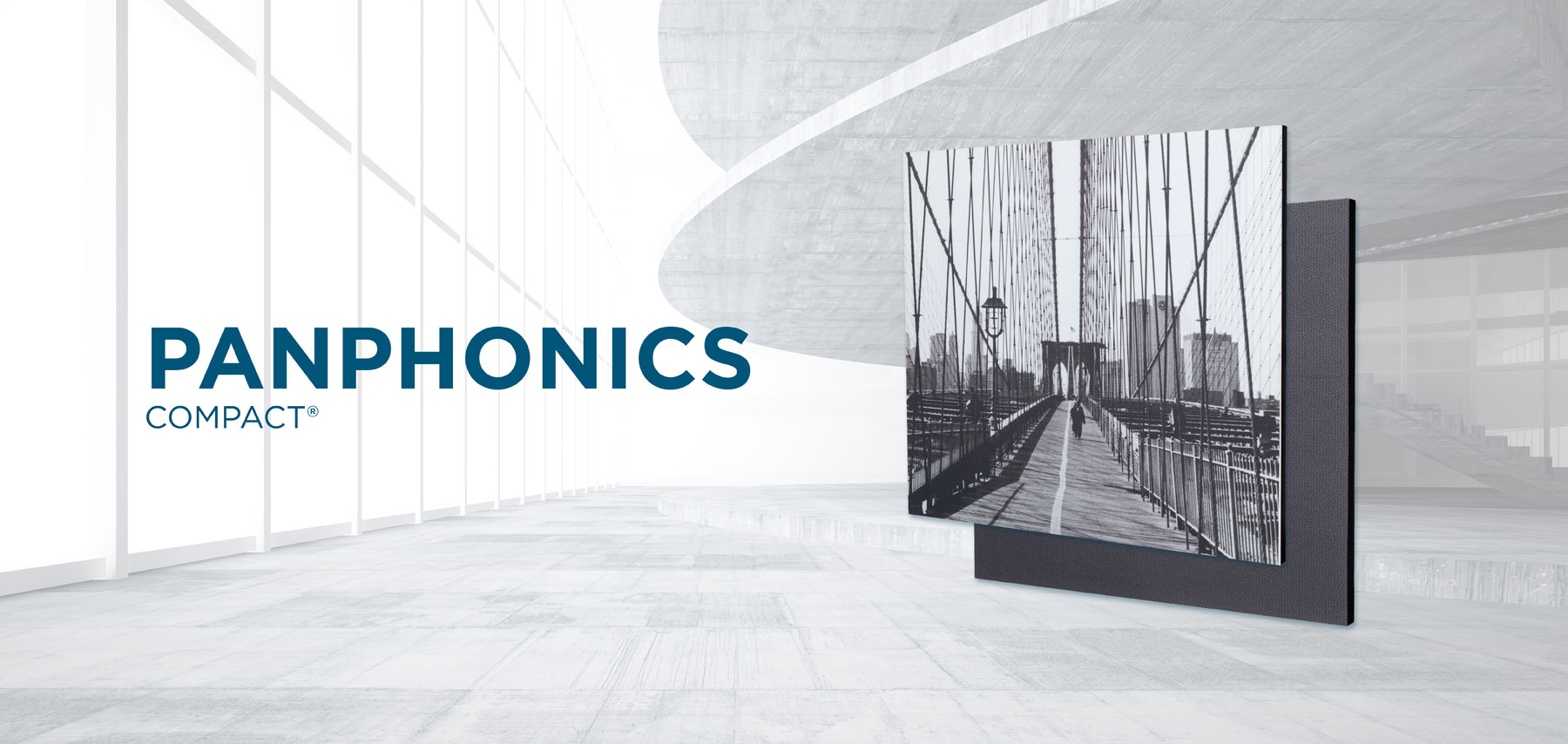 COMPACT®
Compact speakers are our most advanced mono directional speakers with the best directionality and sound quality. Available in 60×60 the Compact is made from natural fibers and has no frames. The look is ultrathin and the feel is unrealistically light. We can print any picture, logo or color to the surface.
RECOMMENDED FOR NEW INSTALLATIONS
Models: Passive with external amplifier
Sizes (in cm): 60×60
Colors: Black and White with standard price and delivery time
Special models: Special sizes, colors and prints are available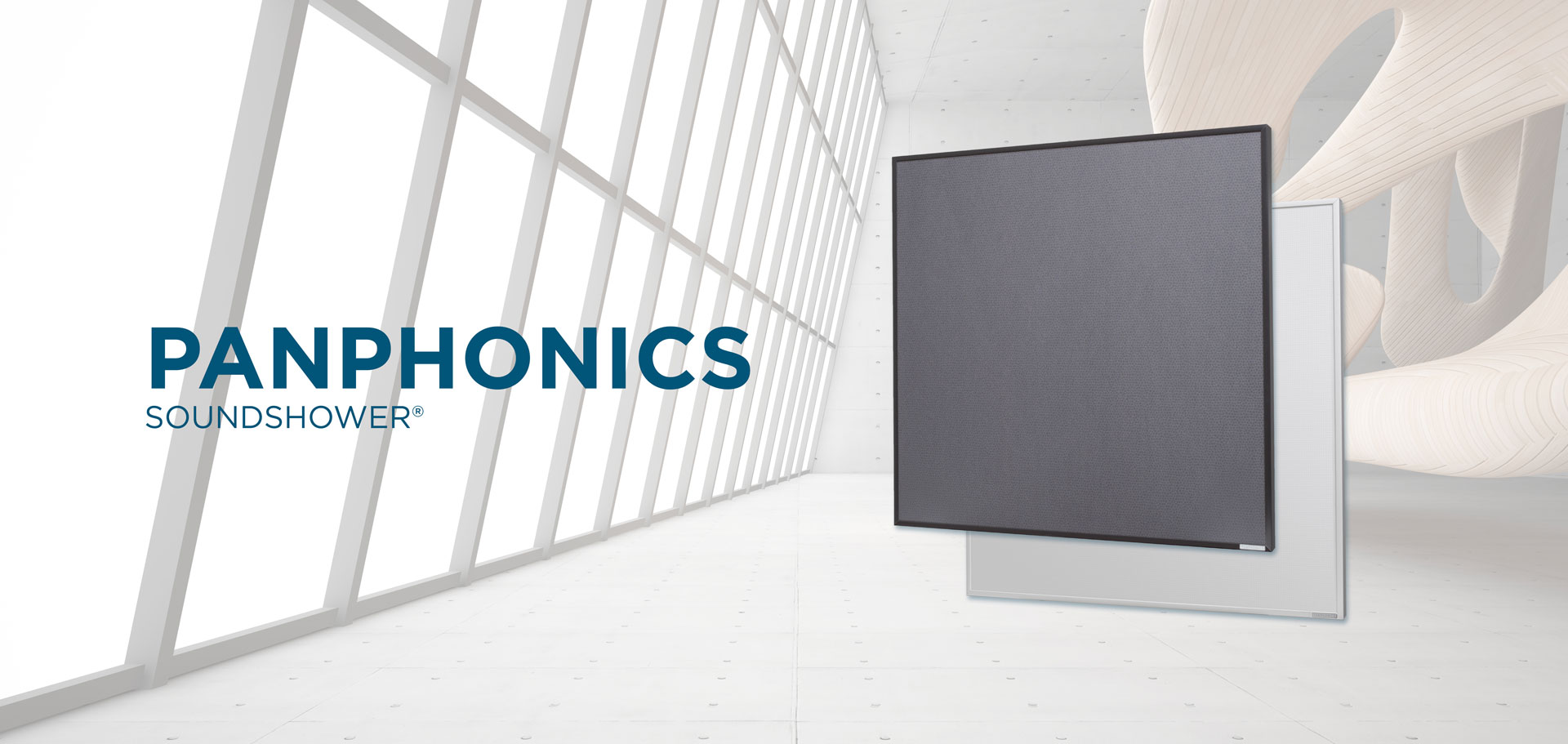 SOUND SHOWER®
Framed with an aluminum frame, Sound Shower mono loudspeakers are thin and light with great directionality. As our most popular speakers, Sound Showers have tens of thousands of installations worldwide.
Sound Shower Passive (SSHP) requires an external Panphonics AA160 amplifier. View manual here.
Sound Shower Active (SSHA) has an integrated Basic amplifier. View manual here.
Models: Passive with external amplifier, Active with integrated amplifier
Sizes (in cm): Passive: 60×20, 60×60, 120×20, 180×20 Active: 60×60, 120×20
Colors: Black and White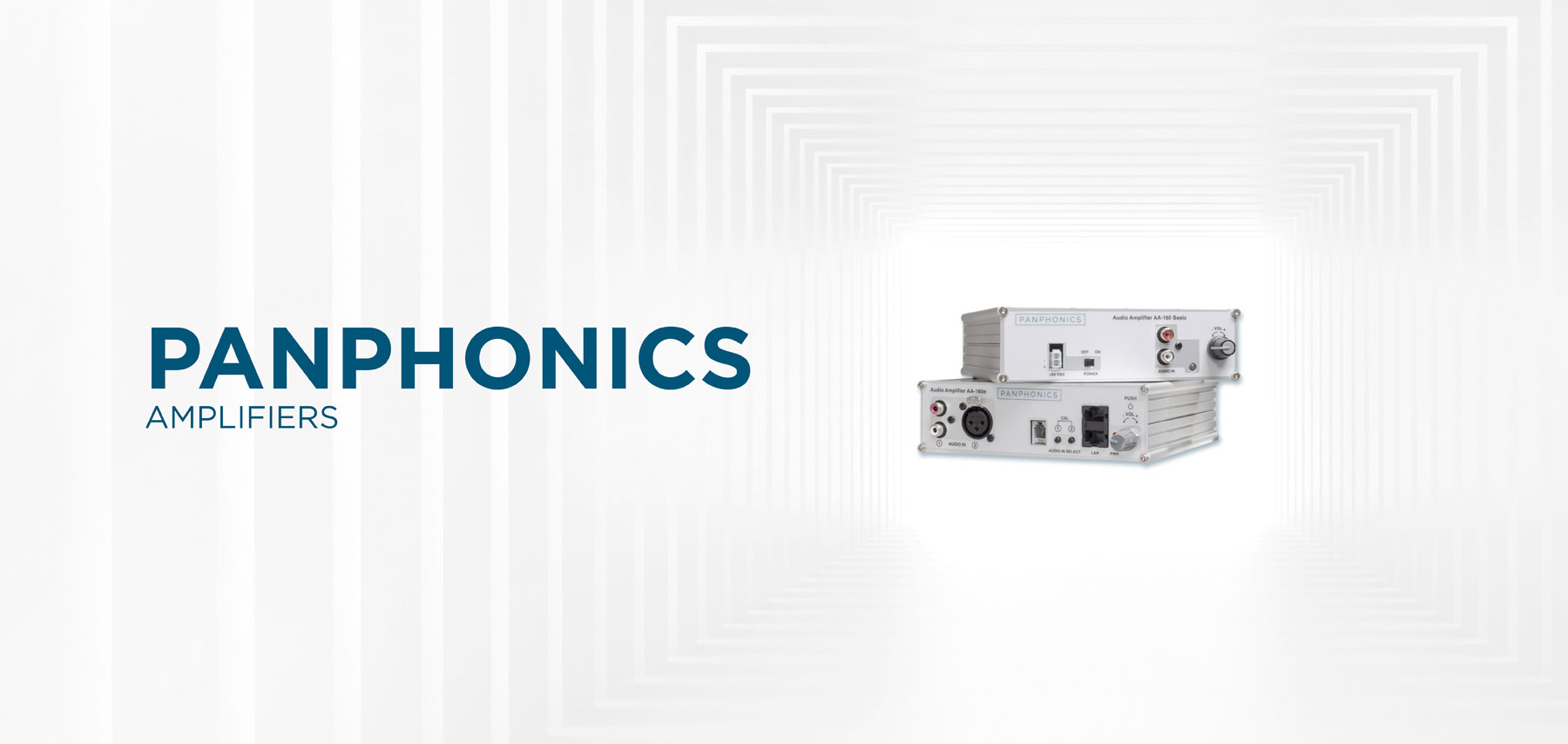 AMPLIFIERS
Panphonics AA160-amplifier product line consists of two amplifier models, Basic and Executive.
Basic suits most of our customers' needs with the fewest features and the easiest installation. Sound Shower Active models have an integrated Basic amplifier. View manual here.
AA160e (executive) has all the features available with ambient noise tracking and dynamic volume adjustment. View manual here.
Models: AA-160 Basic, AA-160e
Sizes (in mm): 48mm x 161mm x 163mm
Colors: Aluminum frame
Special models: Basic available also as Sound Shower Active: 60×60, 120×20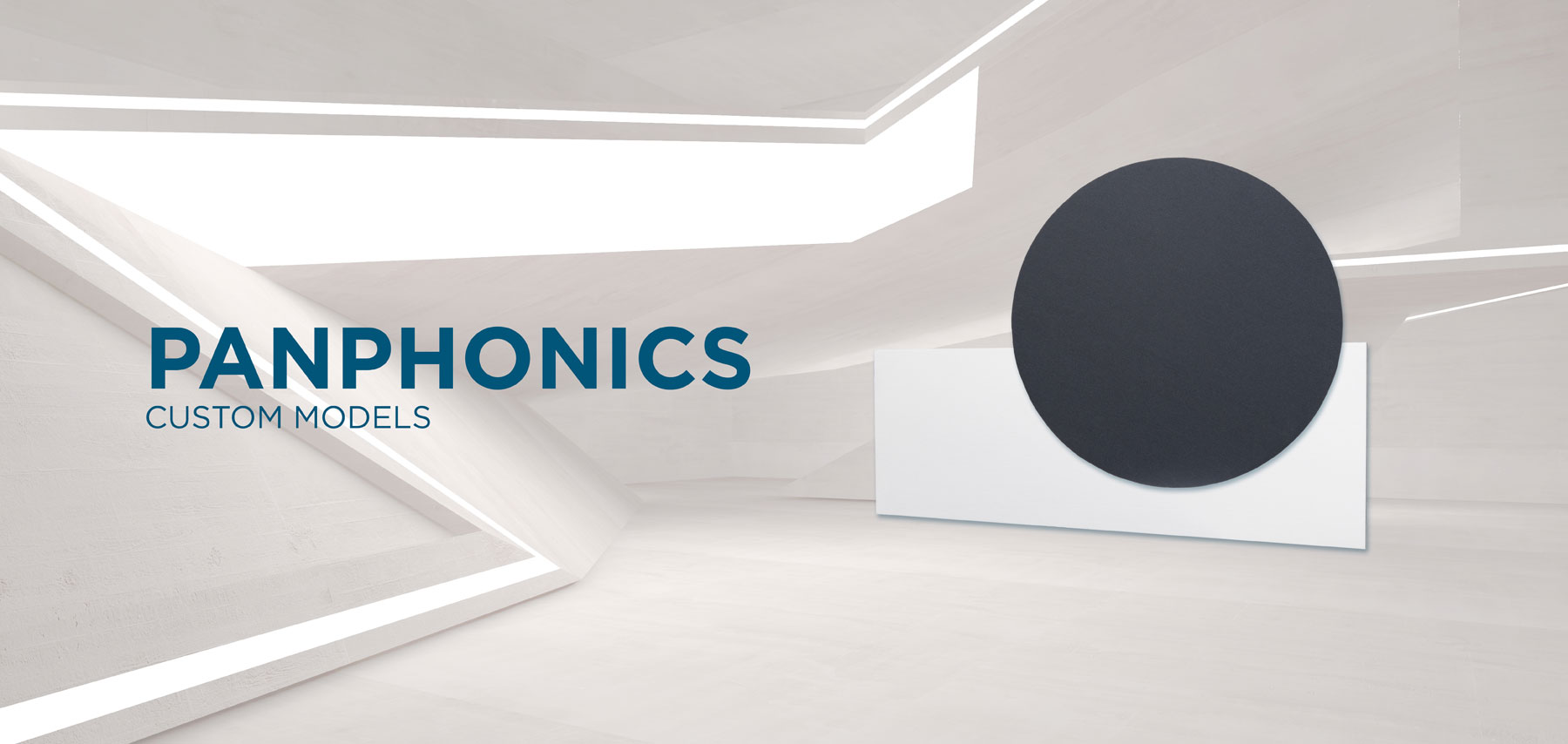 CUSTOM
Panphonics has years of experience working with interior designers, artists, gallery owners and industrial manufacturers to create the most innovative solutions available with directional audio.
Sometimes our customers have special needs. Contact sales@panphonics.com with your specific idea and we'll see what we can do. Within limits, we can provide a wide selection of custom sizes and shapes.
Meanwhile, you can view our audio element manual here for more technical information.
Detailed product information
Overview
All Panphonics loudspeakers are built around the Panphonics audio element which is an electrostatic transducer. In the element, a membrane vibrates between two surface layers, the so called stators, in coherence with the input audio signal. The whole input signal is fed to the entire element area, no frequency or spatial filtering is included.
The performance of each element is individually checked as a part of our manufacturing quality system.